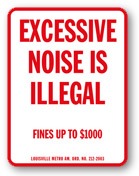 Many towns impose strict noise ordinances like the Hamptons and in Fairfield County CT. For example, the Hamptons noise ordinance is very strict. They're adamant about loud music not being heard as early as ten o'clock.  Recently, at one of Nicholson Events black tie events in East Hampton, which was accompanied by very chill music, our DJ was threatened with arrest if the music didn't stop immediately! So in response, Nicholson Events now offers an innovative answer; the Silent Party. Be the envy of the summer party circuit with an event that may just go on well after ten o'clock!
Don't worry, a silent party isn't entirely silent!  Throughout your event, there will always be ambient music in the background to keep the party vibe going. Also, during the event, each guest is given a set of headphones. The comfortable wireless headphones are capable of tuning into up to 3 different music sources with exactly the volume level you prefer. Let's set the scene: it's 9:00 pm, dessert is being passed along with your wireless headphones, the sun finally sets, the incredible light show is finally visible, every one is now ready to party! So to you smile at the DJ who announces that the party is going to continue on your wireless headphones and then the beat drops!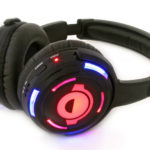 Optionally, you can have multiple streams simultaneously on spectate channels to take your party to another level. For example: one DJ plays House music and the other DJ is playing classic Disco. All of your guest are dancing to the music that makes them move! There are a variety of music genres to please every taste such as; Battling DJs, One Club DJ and A Hip-Hop DJ, Classic Disco, really the possibilities endless!
No noise that will carry over to the neighbors (especially after a noise ordinance kicks in)
Nothing to cause the police to be called to your event. The neighbors might not even know there's a party going on!
No worries or complaints about volume level which means YOU enjoy your event!
No regrets that the party had to end early!
Guests can choose to tune in to the music that they like or opt out. (Low Background Music can be played so it's not complete silence).
Guests can adjust the volume to their preferred level INDIVIDUALLY; everyone is happy!
Need to take a phone call or want to carry on a conversation? It's easy; simply remove one side of the headphone or turn the volume down.
Ready to dance? Just slide the wireless headphones back on, tune them to your preferred channel, and turn the music up to dance the night away!
Silent Parties aren't limited to just parties or events with music or local ordinance laws.  Silent Party technology is convenient and perfect for such events as:
Outdoor movie nights
Meetings and lectures
Multiple Language Meetings
Individuals who may be hearing impaired
Outdoor BBQs
Beach parties
Corporate parties
The Silent Party technology is only limited to your imagination and the types of settings or events are limitless! Excited about hosting a Silent Party event? Contact Nicholson Events for details!
Tags: Noise ordinances in the Hamptons, Noise laws in Southampton NY, Angry neighbors, noisy neighbors, fines for noise violations in Hamptons, Fairfield Beach, Silent Party, Silent Disco, Quiet Club, Beat Noise Ordinance, Silent Noize, Silent Noise,
Interesting Articles about Noise Ordinances:
http://www.27east.com/news/article.cfm/General-Interest-EH/17108/East-Hampton-Town-Takes-Another-Stab-At-Noise