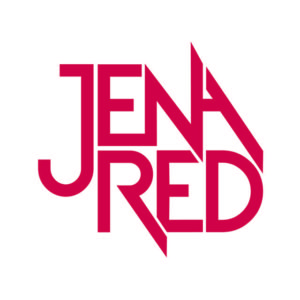 There is a unique and inspiring passion behind DJ Jena RED. Be it those beautifully tantalizing eyes or that seductively vibrant sleeve tattoo, you can't help but to be drawn to this, in-demand, DJ. Jena began her story behind the turntables in college, after being captivated by a DJ friend of hers. She quickly learned the art of mixing and creating music, and the rest is yet to be written. Ms. RED loves being able "to manipulate music in a positive way" which drives her constant exploration for new sounds. Her creative expression, both with music and her own body, has her rapidly emerging as one of the hottest female DJs in the scene.
She was Born in LA, coming to NY and now performing all around the world, the sky is the limit for this gorgeous gal. Ms. RED's career was catapulted when she spun at the SXSW Festival and is now the resident DJ for NY hotspots like Griffin, Lavo, Tao and anywhere the really cool people are! Having an overwhelming love and appreciation for music across all genres, she aims to piece together everything from Classic Rock, to Reggae, to Hip-Hop, to Electro; in an effort to invigorate any and all crowds. With her combination of "sexiness and swag", Jena is hard to resist and impossible to miss.
DJ Jena Red was the first female Finalist in the McDonald's Flavor Battle, JENA RED travels internationally playing at the hottest clubs. Her high energy and electricity, combined with solid technical skills and versatility, makes her style so unique and magnetic that she's able to energize audiences like no one else! A true show stopper relatable to diverse crowds, DJ Jena Red is a bi-coastal dj in high demand currently based in NYC and can not be missed.
HIGHLIGHTS
Resident at LAVO (NY)
Headlined at Avalon inside the Mohegan Sun Casino (CT)
Headlined at Foxwood's Liquid Sunday pool party (CT)
Tour DJ for Nina Sky Performed at SXSW (TX)
One of NYC Best Female DJs for all events!
DJ Jena Red reads any crowd and flows to bring them to the peak of excitement…
Some Appearances:
Chris Brown After Party
Converse Store Grand Opening