Corporate Events Builds Team Morale
Savvy business leaders have long recognized that professionally planned corporate events bolster staff creativity, productivity and teamwork. After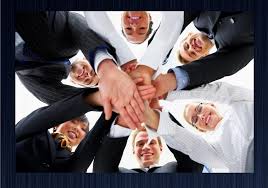 all, a corporate event provides employees with the essential opportunity to forge professional relationships, foster team building activities and fortifies positive morale. 
A corporate event orchestrated by Nicholson Events will create a fun, inspirational, and memorable event for your next corporate Summer BBQ, Holiday party, Team building meeting, or End of Year event!
You want your corporate event to be well attended and of course enjoyed and talked about for weeks after. So, here are a few guidelines to consider: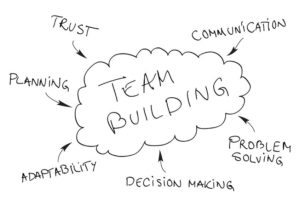 Time & Location:
In order to maximize the number of employees who will attend, companies are wise to observe work schedules, vacation times, and other time considerations. If the picnic is for staff only, then a dinner picnic right after work on premises could be just the thing. Should the event be intended for employees and their families, a weekend afternoon when employees are off would be more convenient. Selecting a location or venue is key in order to create the environment and energy level desired for your corporate event. Nicholson Events can secure the most appropriate venue to match your chosen corporate event.
Event Theme:
Your corporate event should entice the staff and inspire enthusiasm! Have you considered a theme for your event? Nicholson Events can create your company's event utilizing a variety of themes. Our professional event planners can work with you to create and execute a themed event. Perhaps you want to create an old-fashioned field day with three-legged races and tug-of-war competitions, or a Beach theme with volleyball in the sand and a clambake, Pig roast BBQ with a live rhythm and blues band or even a country western theme with blue-grass, or an Island theme with a reggae and Caribbean band, tiki bar and limbo competition. A theme unifies all elements of the event, from invitations, location, music, games and entertainment, decor and catering. Nicholson Events will secure every detail for a cohesive theme that all will enjoy!
Activities & Entertainment:
Team building activities give employees an opportunity to interact in a relaxed environment. Interactive games are a perfect way to involve employees such as sports like volley ball, baseball, or tug of war. Nicholson Events offers a variety of live entertainment and professional DJs to get your staff moving! Dance floors, lighting, stages and audio video equipment are essential for a professional flawless event. Music and entertainment are perfect vehicles to get your team inspired!
Considering these simple guidelines ensures that your company's event planned by Nicholson Events will be well attended by employees, fun, and memorable! Nicholson Events can create such an event for you so you too can participate! To make the most of your corporate event visit our web site.